High-End Noodles.
Delivered Monthly.
High-end instant noodles for your enjoyment - delivered every month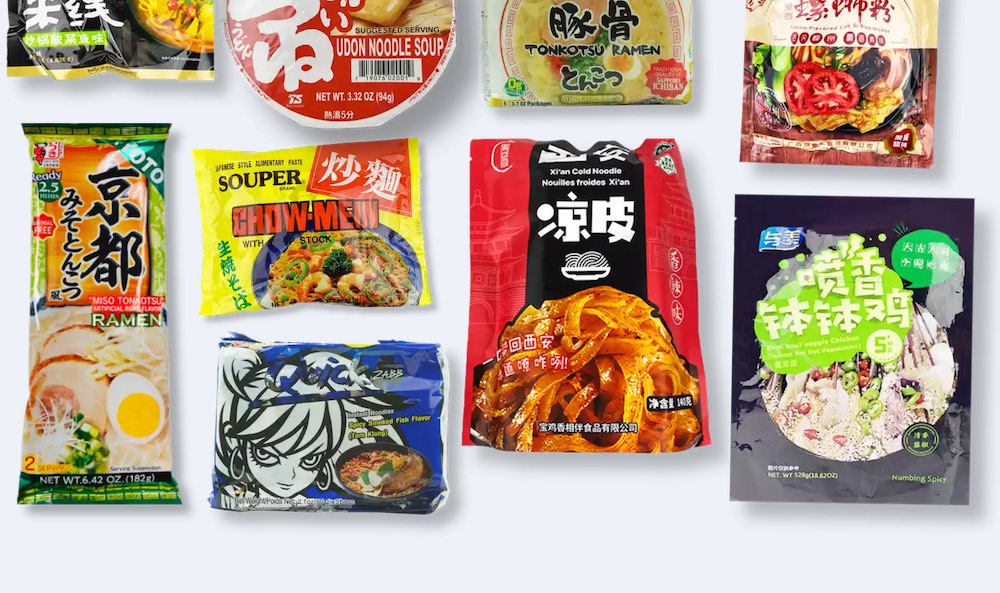 Hand-picked ramens from around the world straight to your doorstep 🍜
Try delicious high-end noodles from around the world every month with World Ramens. The noodles vary from buckwheat to air-dried, udon, and more! We pack each monthly delivery with delicious noodle treats featuring many different styles, all of which are taste-tested by the team.
As seen on BuzzFeed and TheSpruceEats!
Over $60+ worth of quality and limited edition ramen in every box for only $36.99
Varied styles, featuring broths like Tonkotsu, Spicy Seafood, Shio, Miso, Shoyu and various other exotic selections
Giving as a gift? We'll include your note to the recipient inside their World Ramens box right on top
Each month World Ramens changes to reflect the seasons with new delicious ramen
Subscribe, starting at $36.99/box.
Monthly ramen joy is just a click away.
Retail Value of $60+!
Your first box ships within 24 hours.
FREE SHIPPING inside the contiguous 48 United States.
Your month-long ramen party begins.
You'll never look at a bag of noodles the same way again.
Ready to be spoiled with a monthly box of your very own?
Sign up for exclusive World Ramens discounts, content and more!
High-end Noodles.
Delivered Monthly.
World Ramens delivers noodles that would normally cost between $6 and $8 each one, but that you get at half the price!